Introducing the CliptoCool - Portable air conditioner & phone charger.
The ultimate clip on air conditioner solution, that keeps you cool on the move.
SLIM & SLEEK DESIGN

- Compact and aesthetic design makes it easy to carry around

BUILT IN BATTERY

-

 High-capacity long lasting battery for sustainable use. Can last up to 20 hours (of use) in between charges.

USB CHARGING

- Universal USB charging, charge you phone, laptop, tablet, etc. 

DURABLE AND DROP PROOF

- High-quality silicone leather case, protects from shock when dropped, and is more extremely durable.
NEVER BURN UP OR OVERHEAT AGAIN
Take your Clip everywhere you go without having to compromise your style or space. Easily clip to your waist and tuck it under your shirt.
SLIM & SLEEK DESIGN
Our clips are designed to be light weight and sleek without sacrificing performance. With the implementation of the classic leather feel, it makes it durable, and light while still looking great.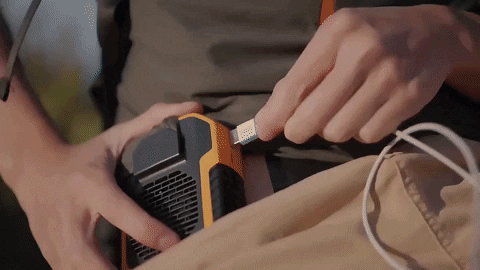 Keep cool
Stay cool on the go